Dear friends, 
Look out for my 2021 calendar arriving at your door this week! This includes statutory holidays, federal payment dates for the Canada Child Benefit and Old Age Security, and more.
My office also has a small number of extra copies available so please contact me if you need one.
As always, let me know if you have any questions or need any assistance.
Sincerely,
Iqra Khalid,
Member of Parliament for Mississauga-Erin Mills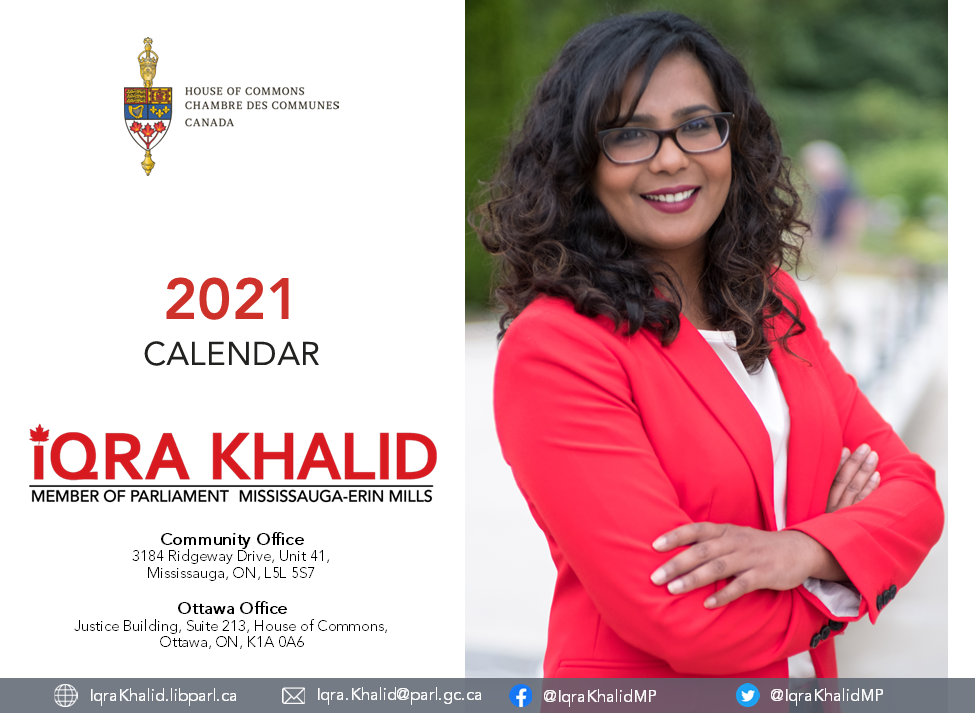 2021 Calendar