June 20, 2023
Dear friends,
Your Summer edition of my Erin Mills Quarterly Update is on the way!
Please take a look to see updates on my work in Mississauga-Erin Mills and in Ottawa to support our riding. This mid-year edition also includes details of our Federal budget for 2023 and how it takes action on your priorities for our riding:
Making life more affordable
Investing in public healthcare
Supporting students and seniors
Building a cleaner and stronger economy
As always, you are welcome to reach out to my office by phone at 905-820-8814 or by email at [email protected] if you have any questions.
Sincerely,
Iqra Khalid, Member of Parliament for Mississauga-Erin Mills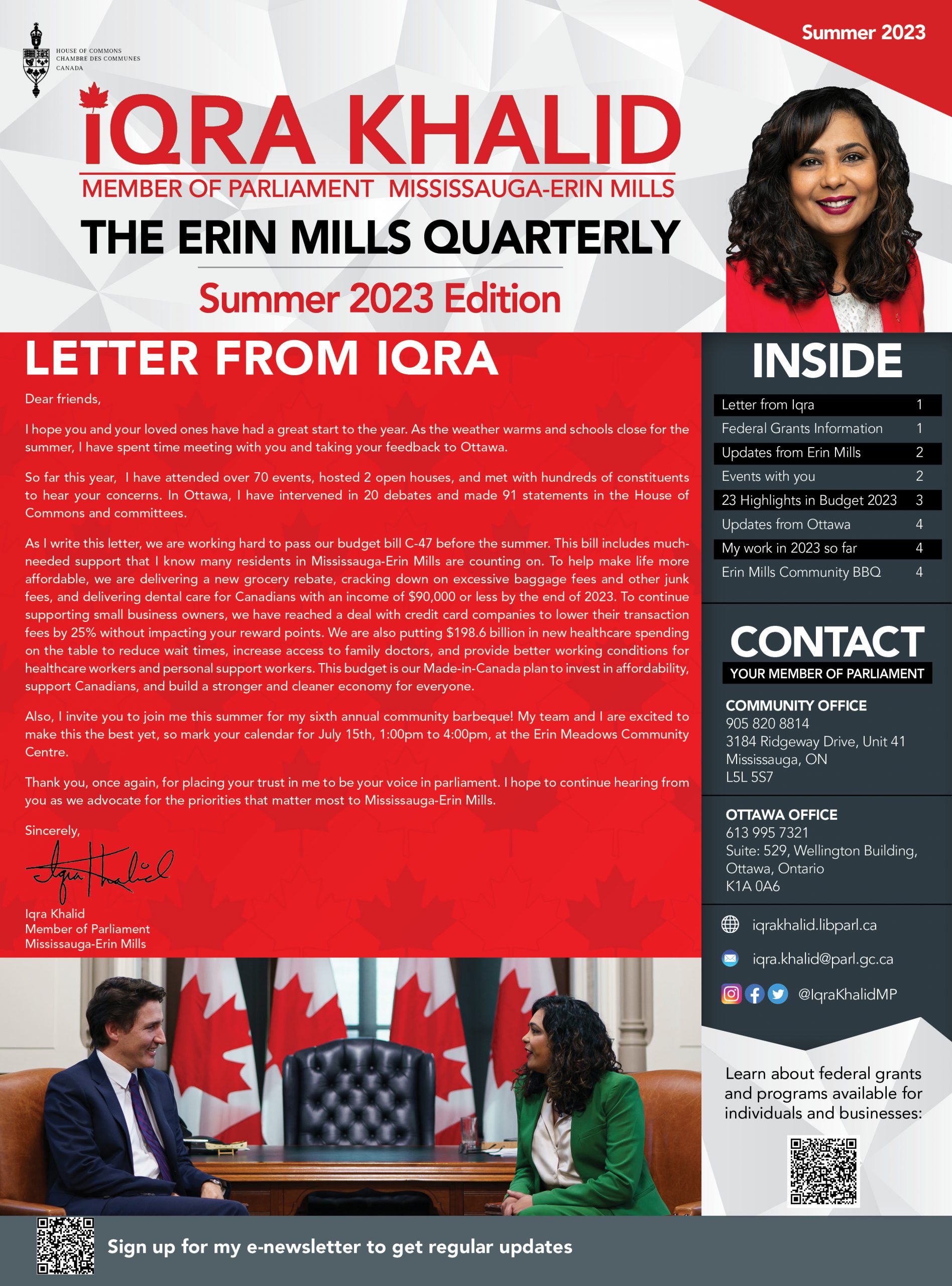 HH Summer 2023